Archive for the 'Criminal intent' Category
Our hero Ben is bored beyond belief after he is made to stay at his grandma's house. She's the boringest grandma ever: all she wants to do is to play Scrabble, and eat cabbage soup. But there are two things Ben doesn't know about his grandma.
1) She was once an international jewel thief.
2) All her life, she has been plotting to steal the Crown Jewels, and now she needs Ben's help…
Amazon
Hey, buster! Normal life is a total yawn. Break out of boredom with Ruby Redfort, the super-awesome new creation from multi-million-copy bestseller Lauren Child…
Want to know more? Of course you do, bozo.
Here's the low-down on Ruby Redfort: she's a genius code-cracker, a daring detective, and a gadget-laden special agent who just happens to be a thirteen-year-old girl. She and her slick side-kick butler, Hitch, foil crimes and get into loads of scrapes with evil villains, but they're always ice-cool in a crisis.
Amazon
"Shoot all the bluejays you want, if you can hit 'em, but remember it's a sin to kill a mockingbird."
A lawyer's advice to his children as he defends the real mockingbird of Harper Lee's classic novel—a black man charged with the rape of a white girl.
Through the young eyes of Scout and Jem Finch, Harper Lee explores with rich humor and unswerving honesty the irrationality of adult attitudes toward race and class in the Deep South of the 1930s.
The conscience of a town steeped in prejudice, violence, and hypocrisy is pricked by the stamina and quiet heroism of one man's struggle for justice—but the weight of history will only tolerate so much.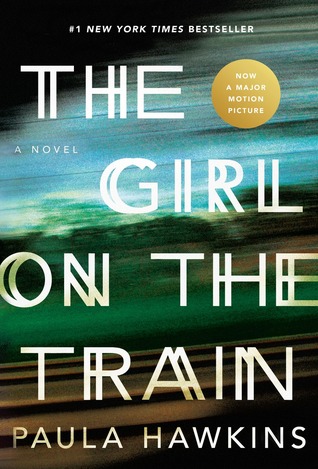 Every day the same
Rachel takes the same commuter train every morning and night. Every day she rattles down the track, flashes past a stretch of cozy suburban homes, and stops at the signal that allows her to daily watch the same couple breakfasting on their deck. She's even started to feel like she knows them. Jess and Jason, she calls them. Their life—as she sees it—is perfect. Not unlike the life she recently lost.
Until today
And then she sees something shocking. It's only a minute until the train moves on, but it's enough. Now everything's changed. Unable to keep it to herself, Rachel goes to the police. But is she really as unreliable as they say? Soon she is deeply entangled not only in the investigation but in the lives of everyone involved. Has she done more harm than good?
Fighting back my rising panic, I stopped and took a deep breath. Think. Where could she have gone? I turned right around, looking in every direction, trying to spot the familiar silhouette of my sister. But there was no sign of her…
It's two years after the events of Girl, Missing and life is not getting any easier for sixteen-year-old Lauren, as exam pressure and a recent family tragedy take their toll. Lauren's birth mother takes Lauren and her two sisters on holiday in the hope that some time together will help, but a few days into the holiday one of the sisters disappears, under circumstances very similar to those in which Lauren was taken years before. Can Lauren save her sister, and stop the nightmare happening all over again?