Archive for the 'Criminal intent' Category
"Shoot all the bluejays you want, if you can hit 'em, but remember it's a sin to kill a mockingbird."
A lawyer's advice to his children as he defends the real mockingbird of Harper Lee's classic novel—a black man charged with the rape of a white girl.
Through the young eyes of Scout and Jem Finch, Harper Lee explores with rich humor and unswerving honesty the irrationality of adult attitudes toward race and class in the Deep South of the 1930s.
The conscience of a town steeped in prejudice, violence, and hypocrisy is pricked by the stamina and quiet heroism of one man's struggle for justice—but the weight of history will only tolerate so much.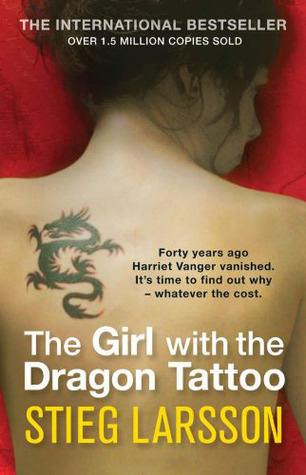 Mikael Blomkvist, a once-respected financial journalist, watches his professional life rapidly crumble around him. Prospects appear bleak until an unexpected (and unsettling) offer to resurrect his name is extended by an old-school titan of Swedish industry. The catch—and there's always a catch—is that Blomkvist must first spend a year researching a mysterious disappearance that has remained unsolved for nearly four decades. With few other options, he accepts and enlists the help of investigator Lisbeth Salander, a misunderstood genius with a cache of authority issues.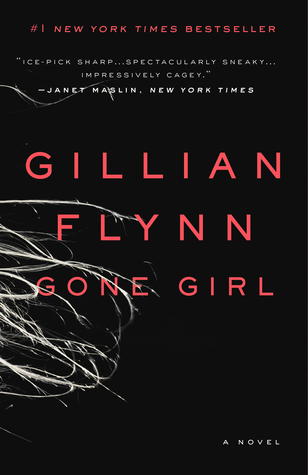 On a warm summer morning in North Carthage, Missouri, it is Nick and Amy Dunne's fifth wedding anniversary. Presents are being wrapped and reservations are being made when Nick's clever and beautiful wife disappears. Husband-of-the-Year Nick isn't doing himself any favors with cringe-worthy daydreams about the slope and shape of his wife's head, but passages from Amy's diary reveal the alpha-girl perfectionist could have put anyone dangerously on edge. Under mounting pressure from the police and the media—as well as Amy's fiercely doting parents—the town golden boy parades an endless series of lies, deceits, and inappropriate behavior. Nick is oddly evasive, and he's definitely bitter—but is he really a killer?
She was a very normal girl. Wanted what anyone in her situation would – to escape the dull life of a dusty colonial farm for the bright neon lights of the city.
What she didn't realise was that urge to escape was programmed into her. That she was some mad man's bio-weapon. That she was destined to change mankind forever…
…and that there were people already on their way across Human Space, coming to find her…
…and kill her.
Seventeen-year-old Cassie is a natural at reading people. Piecing together the tiniest details, she can tell you who you are and what you want. But it's not a skill that she's ever taken seriously. That is, until the FBI come knocking: they've begun a classified program that uses exceptional teenagers to crack infamous cold cases, and they need Cassie.
What Cassie doesn't realize is that there's more at risk than a few unsolved homicides—especially when she's sent to live with a group of teens whose gifts are as unusual as her own. Sarcastic, privileged Michael has a knack for reading emotions, which he uses to get inside Cassie's head—and under her skin. Brooding Dean shares Cassie's gift for profiling, but keeps her at arm's length.
Soon, it becomes clear that no one in the Naturals program is what they seem. And when a new killer strikes, danger looms closer than Cassie could ever have imagined. Caught in a lethal game of cat and mouse with a killer, the Naturals are going to have to use all of their gifts just to survive.