Archive for the 'Criminal intent' Category
Hey, buster! Normal life is a total yawn. Break out of boredom with Ruby Redfort, the super-awesome new creation from multi-million-copy bestseller Lauren Child…
Want to know more? Of course you do, bozo.
Here's the low-down on Ruby Redfort: she's a genius code-cracker, a daring detective, and a gadget-laden special agent who just happens to be a thirteen-year-old girl. She and her slick side-kick butler, Hitch, foil crimes and get into loads of scrapes with evil villains, but they're always ice-cool in a crisis.
Amazon
Pay close attention and you might solve this.
On Monday afternoon, five students at Bayview High walk into detention.
Bronwyn, the brain, is Yale-bound and never breaks a rule.
Addy, the beauty, is the picture-perfect homecoming princess.
Nate, the criminal, is already on probation for dealing.
Cooper, the athlete, is the all-star baseball pitcher.
And Simon, the outcast, is the creator of Bayview High's notorious gossip app.
Only, Simon never makes it out of that classroom. Before the end of detention, Simon's dead. And according to investigators, his death wasn't an accident. On Monday, he died. But on Tuesday, he'd planned to post juicy reveals about all four of his high-profile classmates, which makes all four of them suspects in his murder. Or are they the perfect patsies for a killer who's still on the loose?
Everyone has secrets, right? What really matters is how far you would go to protect them.
Jacob Hunt is a teenage boy with Asperger's Syndrome. He's hopeless at reading social cues or expressing himself well to others, and like many kids with AS, Jacob has a special focus on one subject – in his case, forensic analysis.
He's always showing up at crime scenes, thanks to the police scanner he keeps in his room, and telling the cops what they need to do…and he's usually right. But then one day his tutor is found dead, and the police come to question him. All of the hallmark behaviors of Asperger's – not looking someone in the eye, stimulatory tics and twitches, inappropriate affect – can look a heck of a lot like guilt to law enforcement personnel — and suddenly, Jacob finds himself accused of murder.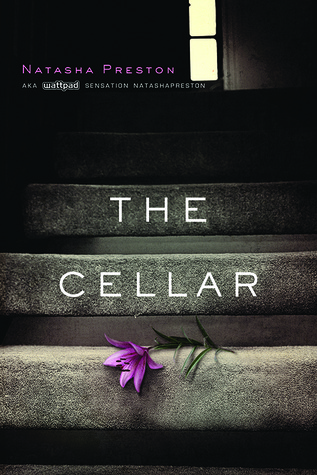 Nothing ever happens in the town of Long Thorpe – that is, until sixteen-year-old Summer Robinson disappears without a trace. No family or police investigation can track her down. Spending months inside the cellar of her kidnapper with several other girls, Summer learns of Colin's abusive past, and his thoughts of his victims being his family…his perfect, pure flowers. But flowers can't survive long cut off from the sun, and time is running out….