Archive for the 'Love and other adventures' Category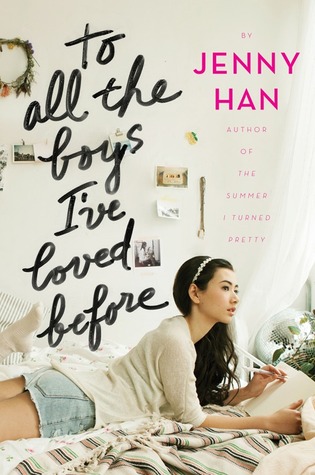 What if all the crushes you ever had found out how you felt about them… all at once?
Sixteen-year-old Lara Jean Song keeps her love letters in a hatbox her mother gave her. They aren't love letters that anyone else wrote for her; these are ones she's written. One for every boy she's ever loved—five in all. When she writes, she pours out her heart and soul and says all the things she would never say in real life, because her letters are for her eyes only. Until the day her secret letters are mailed, and suddenly, Lara Jean's love life goes from imaginary to out of control.
Sixteen-year-old Lottie is on a mission to protect her biggest secret, and it'll take every lie and every baking trick she can muster. Since her dad died, life hasn't been the same for Lottie.
When the school suggests she joins Bake Club to get her back on track, Lottie reluctantly agrees. The alternative – the school paying her mum a home visit – is not an option. But Lottie's uncertainty about Bake Club melts away as she rekindles her love of baking and gets caught up with Mac, school rebel and another unwilling Bake Club member.
As the end-of-year Bake Off approaches, the tension rises. Can Lottie keep up the facade of her perfect life? And can her bubbling romance with Mac survive the pressure?
My disease is as rare as it is famous. Basically, I'm allergic to the world. I don't leave my house, have not left my house in seventeen years. The only people I ever see are my mom and my nurse, Carla.
But then one day, a moving truck arrives next door. I look out my window, and I see him. He's tall, lean and wearing all black—black T-shirt, black jeans, black sneakers, and a black knit cap that covers his hair completely. He catches me looking and stares at me. I stare right back. His name is Olly.
Maybe we can't predict the future, but we can predict some things. For example, I am certainly going to fall in love with Olly. It's almost certainly going to be a disaster.