Archive for the 'Love and other adventures' Category
In Romeo and Juliet, Shakespeare creates a violent world, in which two young people fall in love. It is not simply that their families disapprove; the Montagues and the Capulets are engaged in a blood feud.
In this death-filled setting, the movement from love at first sight to the lovers' final union in death seems almost inevitable. And yet, this play set in an extraordinary world has become the quintessential story of young love.
Annie is starting college. She can't wait. No more school, no more uniform, and no one telling her what to do. It's the start of a new adventure and Annie's not going to let anyone or anything get in the way of that. Freedom matters to Annie. She has cerebral palsy and she's had to fight hard to get the world to see her for who she truly is.


Then she meets Fab. He's six foot two, Polish and a passionate believer in…well, just about everything, but most of all Annie and good old fashioned romance. The moment Fab sees Annie, he's wildly drawn to her and declares she must be his girl. Annie's horrified. She doesn't want to be anyone's anything, especially if it means losing her independence.

But then Annie finds herself falling for Fab. As things go deeply wrong, Annie realises that love can make you do wild, crazy things, and so she sets out to win his heart with a romantic gesture of truly epic proportions!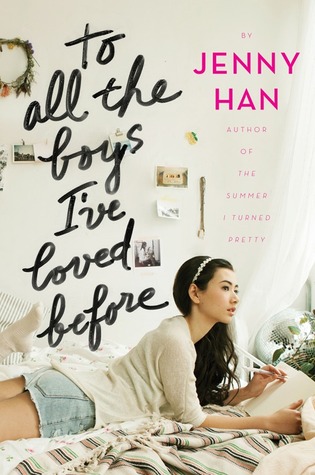 What if all the crushes you ever had found out how you felt about them… all at once?
Sixteen-year-old Lara Jean Song keeps her love letters in a hatbox her mother gave her. They aren't love letters that anyone else wrote for her; these are ones she's written. One for every boy she's ever loved—five in all. When she writes, she pours out her heart and soul and says all the things she would never say in real life, because her letters are for her eyes only. Until the day her secret letters are mailed, and suddenly, Lara Jean's love life goes from imaginary to out of control.