Archive for the 'Out of the past' Category
In Nobel laureate Elie Wiesel's memoir Night, a scholarly, pious teenager is wracked with guilt at having survived the horror of the Holocaust and the genocidal campaign that consumed his family. His memories of the nightmare world of the death camps present him with an intolerable question: how can the God in whom he once so fervently believed have allowed these monstrous events to occur? There are no easy answers in this harrowing book, which probes life's essential riddles with the lucid anguish only great literature achieves. It marks the crucial first step in Wiesel's lifelong project to bear witness for those who died.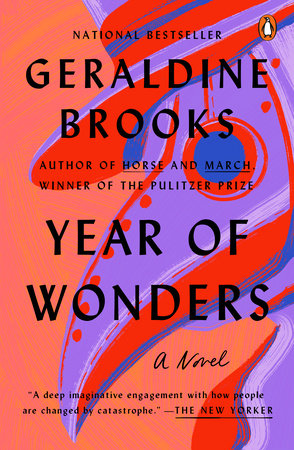 Geraldine Brooks's Year of Wonders describes the 17th-century plague that is carried from London to a small Derbyshire village by an itinerant tailor. As villagers begin, one by one, to die, the rest face a choice: do they flee their village in hope of outrunning the plague or do they stay? The lord of the manor and his family pack up and leave. The rector, Michael Mompellion, argues forcefully that the villagers should stay put, isolate themselves from neighboring towns and villages, and prevent the contagion from spreading. His oratory wins the day and the village turns in on itself. Cocooned from the outside world and ravaged by the disease, its inhabitants struggle to retain their humanity in the face of the disaster. The narrator, the young widow Anna Frith, is one of the few who succeeds. With Mompellion and his wife, Elinor, she tends to the dying and battles to prevent her fellow villagers from descending into drink, violence, and superstition. All is complicated by the intense, inexpressible feelings she develops for both the rector and his wife.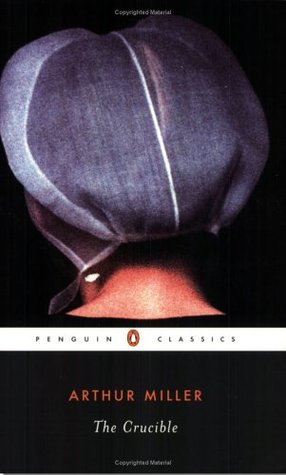 Based on historical people and real events, Miller's drama is a searing portrait of a community engulfed by hysteria. In the rigid theocracy of Salem, rumors that women are practicing witchcraft galvanize the town's most basic fears and suspicions; and when a young girl accuses Elizabeth Proctor of being a witch, self-righteous church leaders and townspeople insist that Elizabeth be brought to trial. The ruthlessness of the prosecutors and the eagerness of neighbor to testify against neighbor brilliantly illuminate the destructive power of socially sanctioned violence.
Twenty-two-year-old Skeeter has just returned home after graduating from Ole Miss. She may have a degree, but it is 1962, Mississippi, and her mother will not be happy till Skeeter has a ring on her finger. Skeeter would normally find solace with her beloved maid Constantine, the woman who raised her, but Constantine has disappeared and no one will tell Skeeter where she has gone.
Aibileen is a black maid, a wise, regal woman raising her seventeenth white child. Something has shifted inside her after the loss of her own son, who died while his bosses looked the other way. She is devoted to the little girl she looks after, though she knows both their hearts may be broken.
Minny, Aibileen's best friend, is short, fat, and perhaps the sassiest woman in Mississippi. She can cook like nobody's business, but she can't mind her tongue, so she's lost yet another job. Minny finally finds a position working for someone too new to town to know her reputation. But her new boss has secrets of her own.
Seemingly as different from one another as can be, these women will nonetheless come together for a clandestine project that will put them all at risk. And why? Because they are suffocating within the lines that define their town and their times. And sometimes lines are made to be crossed.
Once I escaped from an orphanage to find Mum and Dad.
Once I saved a girl called Zelda from a burning house.
Once I made a Nazi with toothache laugh.
My name is Felix.
This is my story.
Everybody deserves to have something good in their life.
At least once.
"Shoot all the bluejays you want, if you can hit 'em, but remember it's a sin to kill a mockingbird."
A lawyer's advice to his children as he defends the real mockingbird of Harper Lee's classic novel—a black man charged with the rape of a white girl.
Through the young eyes of Scout and Jem Finch, Harper Lee explores with rich humor and unswerving honesty the irrationality of adult attitudes toward race and class in the Deep South of the 1930s.
The conscience of a town steeped in prejudice, violence, and hypocrisy is pricked by the stamina and quiet heroism of one man's struggle for justice—but the weight of history will only tolerate so much.