Archive for the 'Graphic fantastic' Category
Iko, the beloved android from the Lunar Chronicles is on a dangerous and romantic new adventure – with a little help from Cinder and the Lunar team. When rogue packs of wolf-hybrid soldiers threaten the tenuous peace alliance between Earth and Luna, Iko takes it upon herself to hunt down the soldiers' leader. She is soon working with a handsome royal guard who forces her to question everything she knows about love, loyalty, and her own humanity.

The Arrival is a migrant story told as a series of wordless images that might seem to come from a long forgotten time.
A man leaves his wife and child in an impoverished town, seeking better prospects in an unknown country on the other side of a vast ocean. He eventually finds himself in a bewildering city of foreign customs, peculiar animals, curious floating objects and indecipherable languages.
With nothing more than a suitcase and a handful of currency, the immigrant must find a place to live, food to eat and some kind of gainful employment. He is helped along the way by sympathetic strangers, each carrying their own unspoken history: stories of struggle and survival in a world of incomprehensible violence, upheaval and hope.
Ben and Rose secretly wish for better lives. Ben longs for his unknown father. Rose scrapbooks a famous silent actress. When Ben finds clues and Rose reads enticing news, the children independently run to New York for what they are missing. Ben's story in words, Rose's in pictures, come together in deafness.
Amazon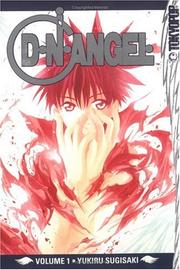 Daisuke Niwa is an ordinary middle school student who has an inherited an interesting family tradition.
Upon seeing Risa, the girl he adores, he transforms into a daring phantom thief. When the phantom thief sees his own object of desire, he turns back into Daisuke.
The only way to cure this craziness is if Daisuke can get Risa to fall in love with him, but how can she love someone she can't see?