Archive for
December, 2018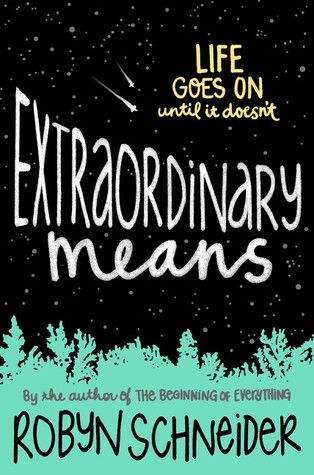 When he's sent to Latham House, a boarding school for sick teens, Lane thinks his life may as well be over.
But when he meets Sadie and her friends – a group of eccentric troublemakers – he realises that maybe getting sick is just the beginning. That illness doesn't have to define you, and that falling in love is its own cure.
Sixteen-year-old and not-so-openly gay Simon Spier prefers to save his drama for the school musical. But when an email falls into the wrong hands, his secret is at risk of being thrust into the spotlight. Now Simon is actually being blackmailed: if he doesn't play wingman for class clown Martin, his sexual identity will become everyone's business. Worse, the privacy of Blue, the pen name of the boy he's been emailing, will be compromised.
With some messy dynamics emerging in his once tight-knit group of friends, and his email correspondence with Blue growing more flirtatious every day, Simon's junior year has suddenly gotten all kinds of complicated. Now, change-averse Simon has to find a way to step out of his comfort zone before he's pushed out—without alienating his friends, compromising himself, or fumbling a shot at happiness with the most confusing, adorable guy he's never met.
Imagine you're the only boy in a town of men.
And you can hear everything they think.
And they can hear everything you think.
Imagine you don't fit in with their plans.
Todd Hewitt is just one month away from the birthday that will make him a man.
But his town has been keeping secrets from him.
Secrets that are going to force him to run.
And run he does, with an army chasing him, and untold dangers ahead.
Something is going to have to give, but he can't fail, because he holds more than his own fate in his hands.
When Sasha Silver and her horse, Charm, arrive on the campus of the elite Canterwood Crest Academy, Sasha knows that she's in trouble. She's not exactly welcomed with open arms. One group of girls in particular is used to being the best, the brightest, and the prettiest on the team, and when Sasha shows her skills in the arena, the girls' claws come out.
Sasha is determined to prove that she belongs at Canterwood. Will she rise to the occasion and make the advanced riding team by the end of her first semester? Or will the pressure send Sasha packing?
Ceylon, 1803. In the royal city of Kandy, a daughter is born to the king's elephant keeper—an esteemed position in the court reserved only for males. To ensure the line of succession, Phera's parents raise her as a boy.
As she bonds with her elephant companion, Siddhi, Phera grows into a confident, fiercely independent woman torn between the expectations of her family and her desire to live life on her own terms. Only when British colonists invade is she allowed to live her true identity, but when the conquerors commit unspeakable violence against her people, Phera must add survival to the list of freedoms for which she's willing to fight.