Archive for
September, 2015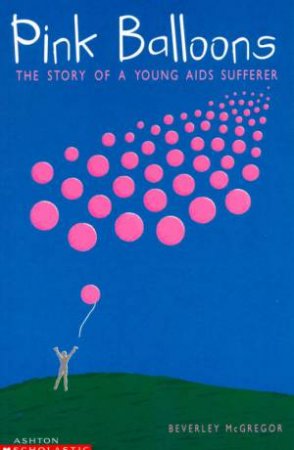 As a frail premature baby Skye had been given numerous blood transfusions, one of which had transmitted the AIDS virus, not identified until after her fifth birthday. This is the story of her courageous – and tragic – battle for survival.
Mary Elizabeth, a.k.a. Lola, is accustomed to playing the starring role in the fascinating production that is her life. Her pottery-making single mom and bratty twin sisters are merely bit players in Lola's dramatic existence. But all this changes when she is forced to move from her beloved Manhattan to the boring suburbs of New Jersey. According to Lola, "living in the suburbs is like being dead, only with cable TV and pizza delivery." The worst part is that someone has already snagged the coveted Drama Queen of Suburbia title–and that someone is Carla Santini. Carla, who is "sophisticated, beautiful, and radiates confidence the way a towering inferno radiates heat," isn't about to let anyone take away her hard-earned crown. Undaunted, Lola tries out for and wins the lead in the school play, a role much desired by Carla. In retaliation, Carla makes the entire student body give Lola the silent treatment (and in addition scores tickets to a sold-out concert of Lola's favorite rock band). Can Lola crash the concert, crush Carla, and still have enough energy to wow everyone in the school production of Pygmalion? It's all in a day's work for Lola, Teenage Drama Queen.
Roberta 'Bobbie' Rowe is not the kind of person who believes in ghosts. A Halloween dare at her ridiculously spooky boarding school is no big deal, especially when her best friend Naya and cute local boy Caine agree to join in too. They are ordered to summon the legendary ghost of 'Bloody Mary': say her name five times in front of a candlelit mirror, and she shall appear… But, surprise surprise, nothing happens. Or does it?
Next morning, Bobbie finds a message on her bathroom mirror… five days… but what does it mean? And who left it there? Things get increasingly weird and more terrifying for Bobbie and Naya, until it becomes all too clear that Bloody Mary was indeed called from the afterlife that night, and she is definitely not a friendly ghost. Bobbie, Naya and Caine are now in a race against time before their five days are up and Mary comes for them, as she has come for countless others before…
Elizabeth Bennet is one of several sisters primed for marriage,
with an anxious mother only too desperate to see her daughters paired off with the finest,
richest husbands available.
Elizabeth is strong-willed and opinionated,
but her head (not to mention her pride and prejudice) lead her heart astray when she meets the wealthy Mr. Darcy,
whose own sense of decency and discretion (not to mention his pride and prejudice) prevent him from expressing his mutual affection.
They're clearly meant for each other…
Unable  to resist his appetite for scientific investigation, Galileo's heretical discoveries about the solar system bring him to the attention of the Inquisition.  He is scared into publicly abjuring his theories but, despite his self-contempt, goes on working in private, eventually helping to smuggle his writings out of the country.
Galen is the prince of the Syrena, sent to land to find a girl he's heard can communicate with fish. Emma is on vacation at the beach. When she runs into Galen—literally, ouch!—both teens sense a connection. But it will take several encounters, including a deadly one with a shark, for Galen to be convinced of Emma's gifts. Now, if he can only convince Emma that she holds the key to his kingdom…